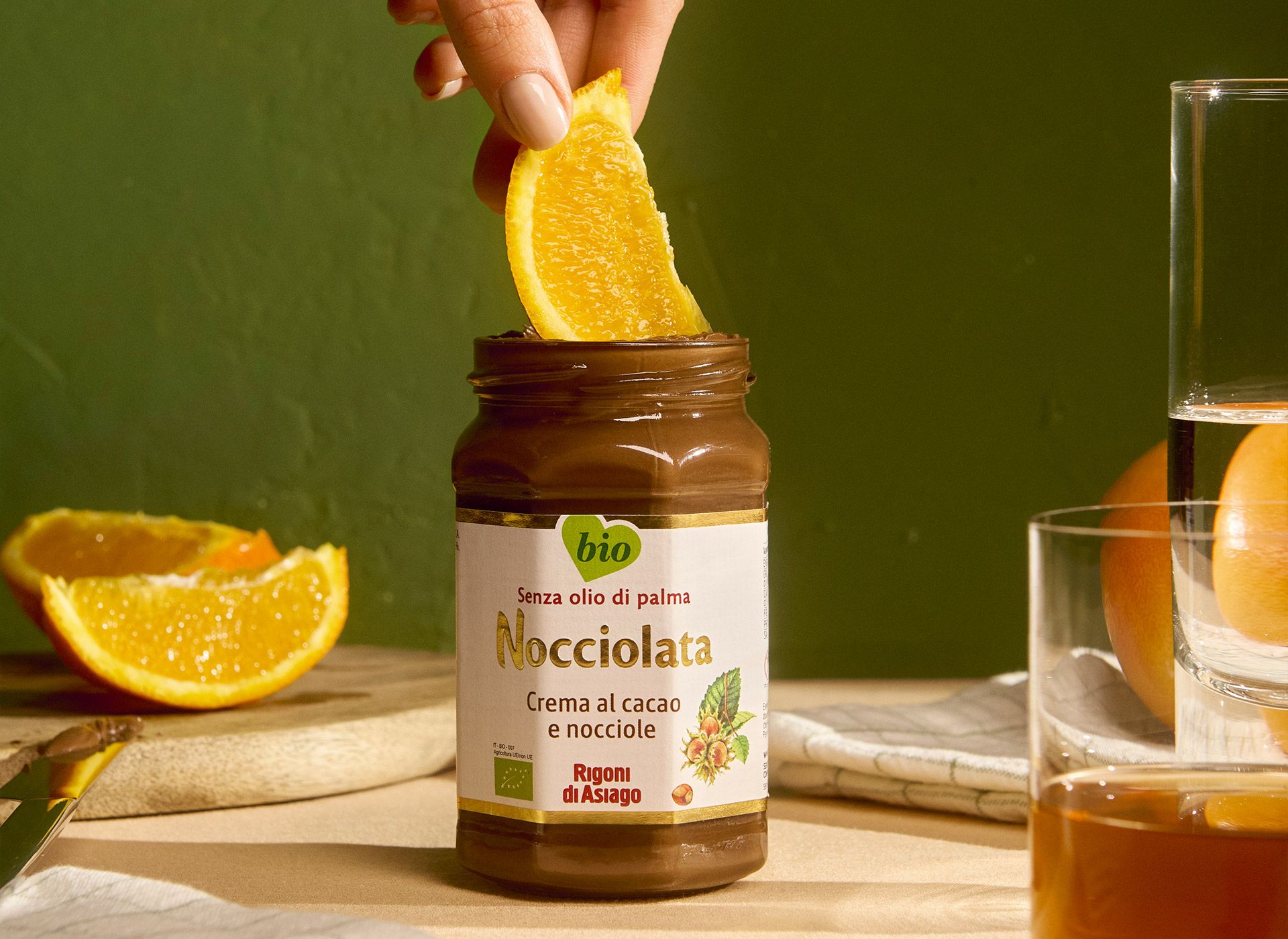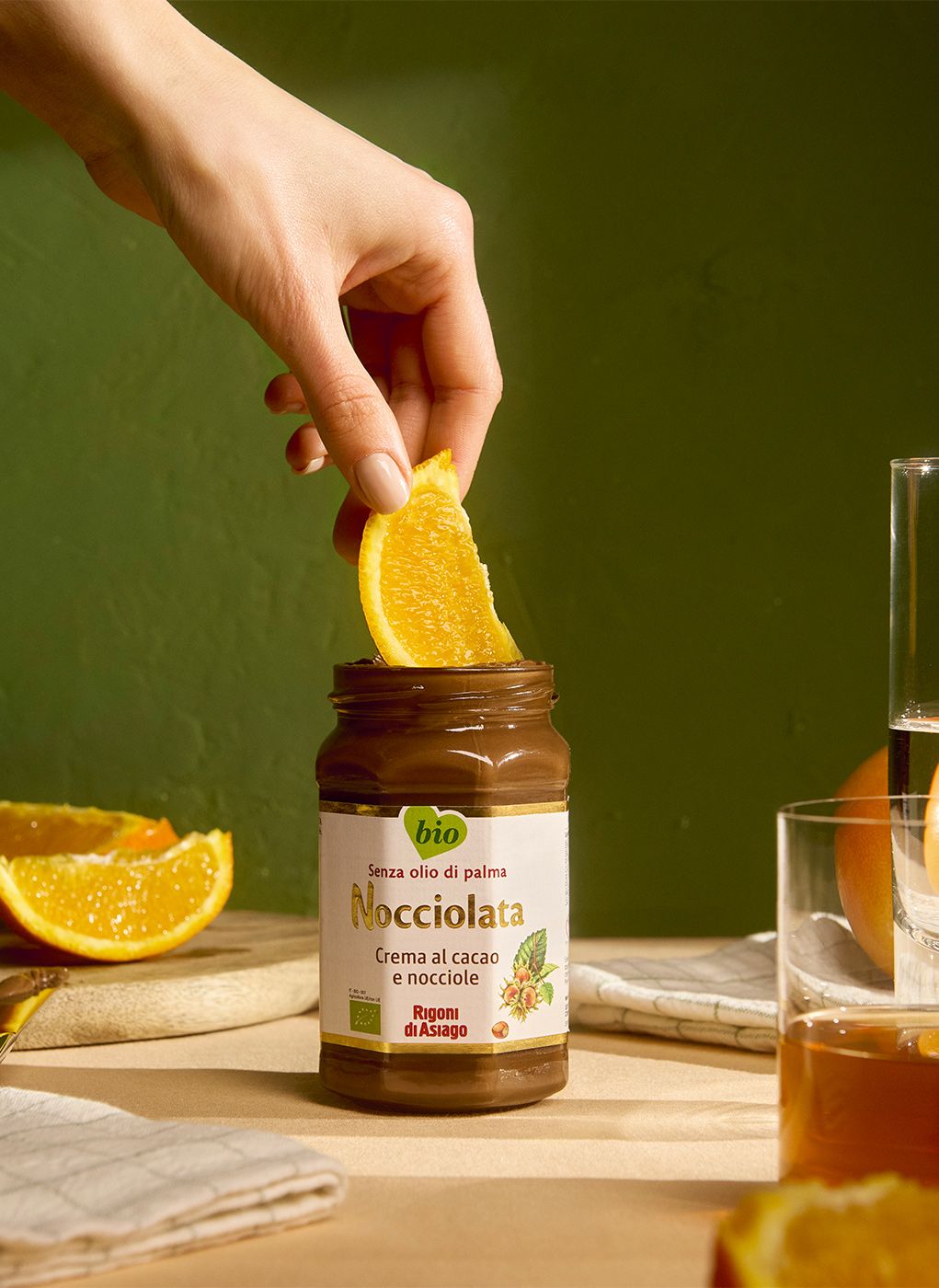 Customer
Rigoni di Asiago
The sweetest of stories began in 1923, with Elisa Rigoni and her first jars of honey. A path, that of 'Rigoni di Asiago' and their brand Nocciolata, which speaks of love for nature, a close connection with the territory and a mission: to offer products that are good for people and for the environment too.
GOAL
To affirm Nocciolata as a power brand and reach the target market of heavy consumers of sweet food, we have designed a closely integrated digital strategy. Strategy and creativity act in synergy to exploit all the potential of conventional and non-conventional channels and to structure a communication plan aimed at strengthening brand recognition.
ART DIRECTION & COMMUNICATION
On social channels, the pluses and differentiation of the products are told in pop, fun and sincere language, through trendy topics that entertain the community. The art direction and content production evolve brand perception thanks to a visual identity that communicates the product as delicious and genuine.
MARKETING & STRATEGY
The influencer marketing campaign increases Nocciolata's exposure on social media, reaching previously unreached targets, such as Gen Z. In addition to recipes, the contents deal with various topics of interest to a captive audience. Themes such as organic food, food inclusiveness, lifestyle and current events are addressed in a language close to the community.
Supporting the communication plan is the omnichannel paid strategy which, in addition to involving the mainstream channels, sees the addition of unconventional means of online communication useful for reaching potential targets.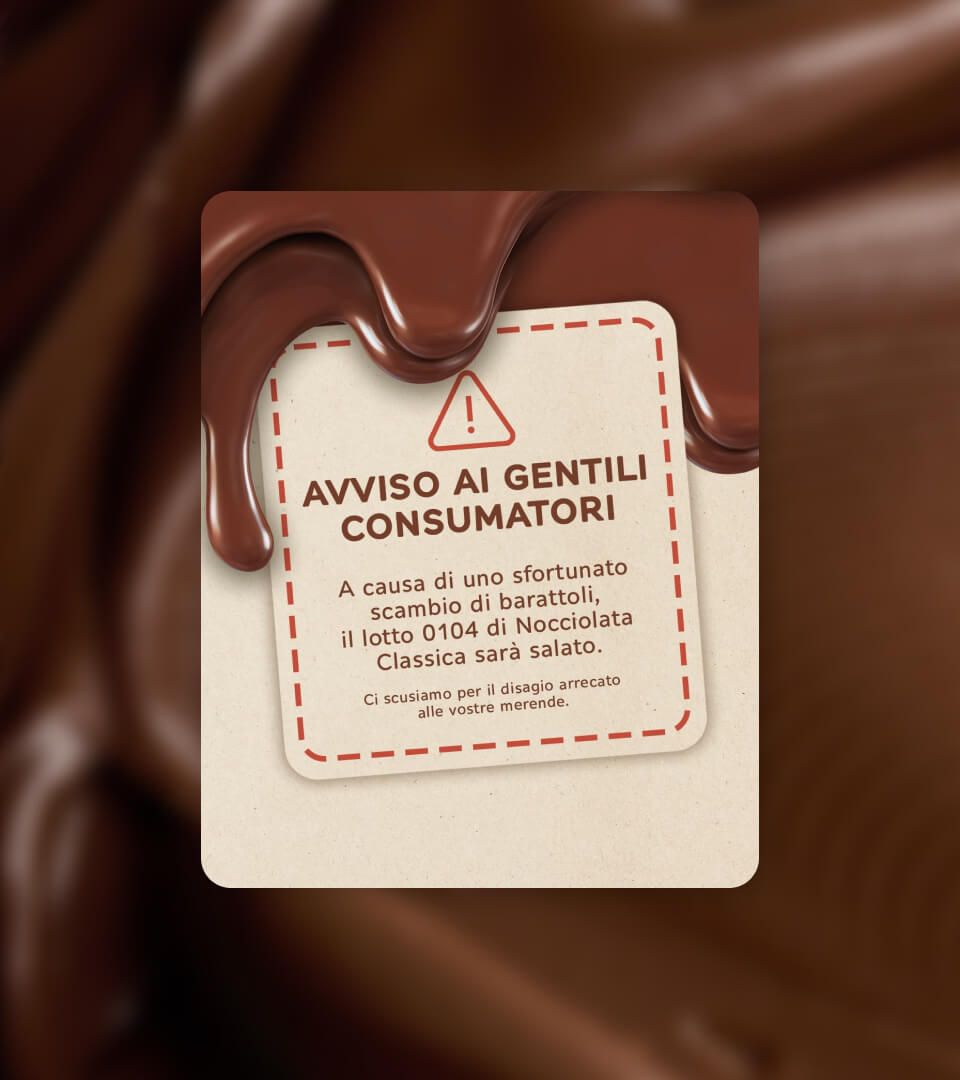 RESULTS
The results obtained with the single post dated 1st April, 2023
ENGAGEMENT RATE
*Compared to the general average of 2022