Learn the aspects to consider when choosing the right influencers for each project and platform.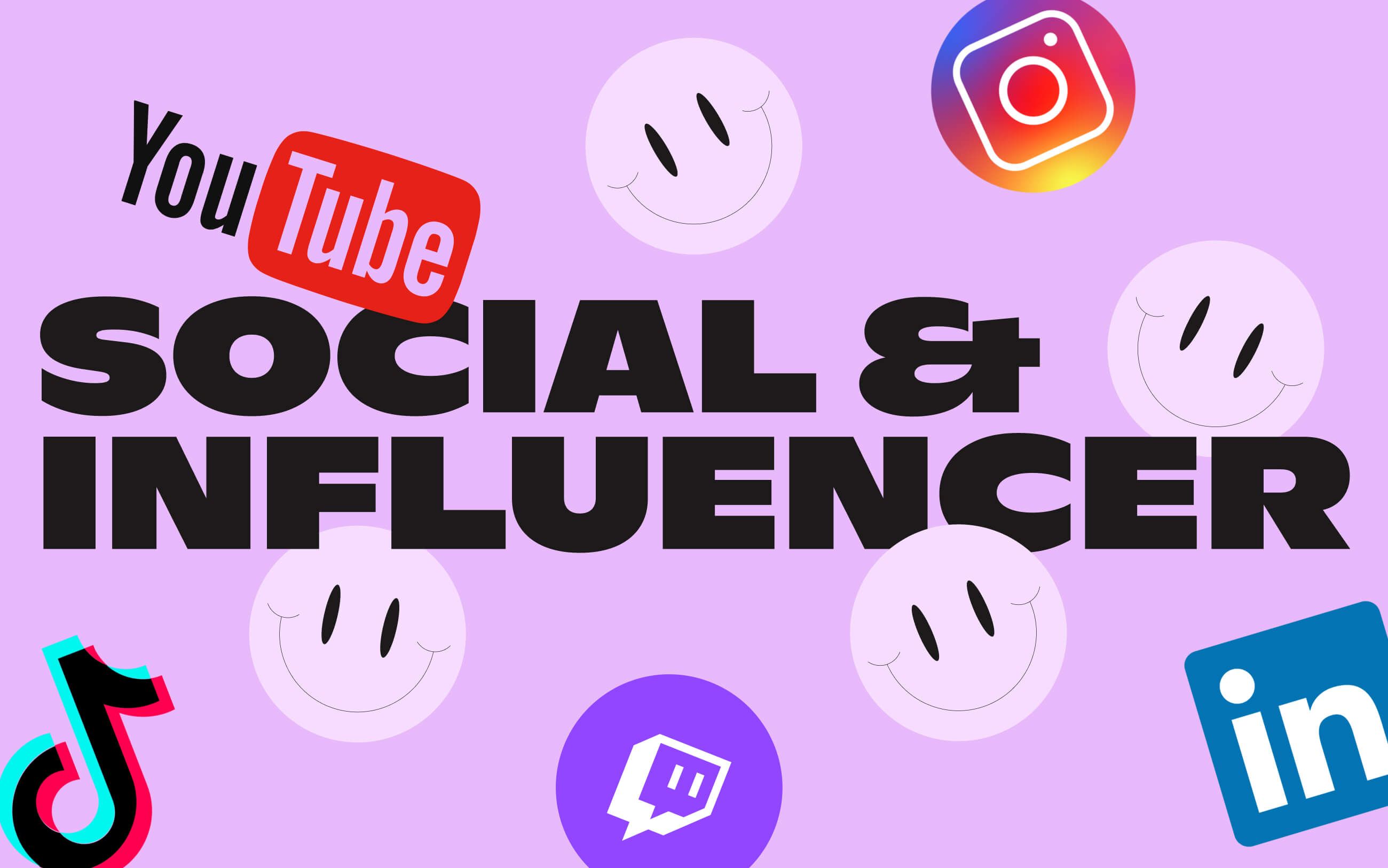 Why not consider talent for your next digital campaign? Here are a few tips to get you off to the best start
We know, social media have revolutionized the world of communication, the relationship between brands and people, shaped the language of entire generations and opened up job opportunities that a few years ago would have seemed absurd. One of the figures "birthed" by social is precisely that of the Content Creator (or Influencer, or Talent): micro influencers, celebrities, big or small in age, born online or popularizers and professionals in everyday life, comedians, sportsmen, doctors. Some talk about sustainability, some armchair, some share recipes, some film themselves playing video games, and so on. The world of creators is as diverse as the society we live in is diverse, each with their own area of expertise, their own history, their own way of speaking and the platforms they prefer to use. All people who have managed over time to turn a hobby into a real job, and more! Thanks to the fame gained on the web (and the support of fans), many creators have taken the opportunity to expand their business: some have written books, some have managed to establish their own brand, and some even work on TV today! 
The secret of their success is empathy, the special, almost personal relationship they create with their followers. The public sees these talents as true friends: a relationship of trust, respect, affection and transparency is established between them that can only grow over time. So intrinsic are they to the workings of social media itself that a division was born just for them: the much-loved and controversial Influencer Marketing. In this context, influencers become the new advertising showcase that brands use to make themselves known, loved, and appreciated. And it works precisely because of the warm and personal relationship between creator and community, a relationship that only a few brands can claim to have with their customers (see the rare "love brands"). 
Whether they are YouTubers, TikTokers, beauty influencers or food creators, they represent a resource for getting your brand talked about, and for reaching not only numerous but also very diverse audiences.
How to choose influencers?
How do talents change by platform? And how can we leverage their visibility?
Each platform has its own features and its own "rules of the game"-influencers are adept at recognizing them and adjusting their approach and language according to them. We have prepared a mini guide for each platform to cover the merits, strengths, pitfalls and best practices of each! The first two are the great giants of influencer marketing: Instagram and Youtube. This is where the first recognized "creators" were born, and the first collaborative content, when there were still no directives and legislation regarding online ads. The second couple so frightens companies because they are considered more distant and "youthful." The more time passes, the more they seem to overshadow other socials and dictate the new browsing rules. We are really talking about Tiktok and Twitch! So at the end of the guide no one can call you a boomber! (Although, if you've never heard twitch, you really are a boomer) <3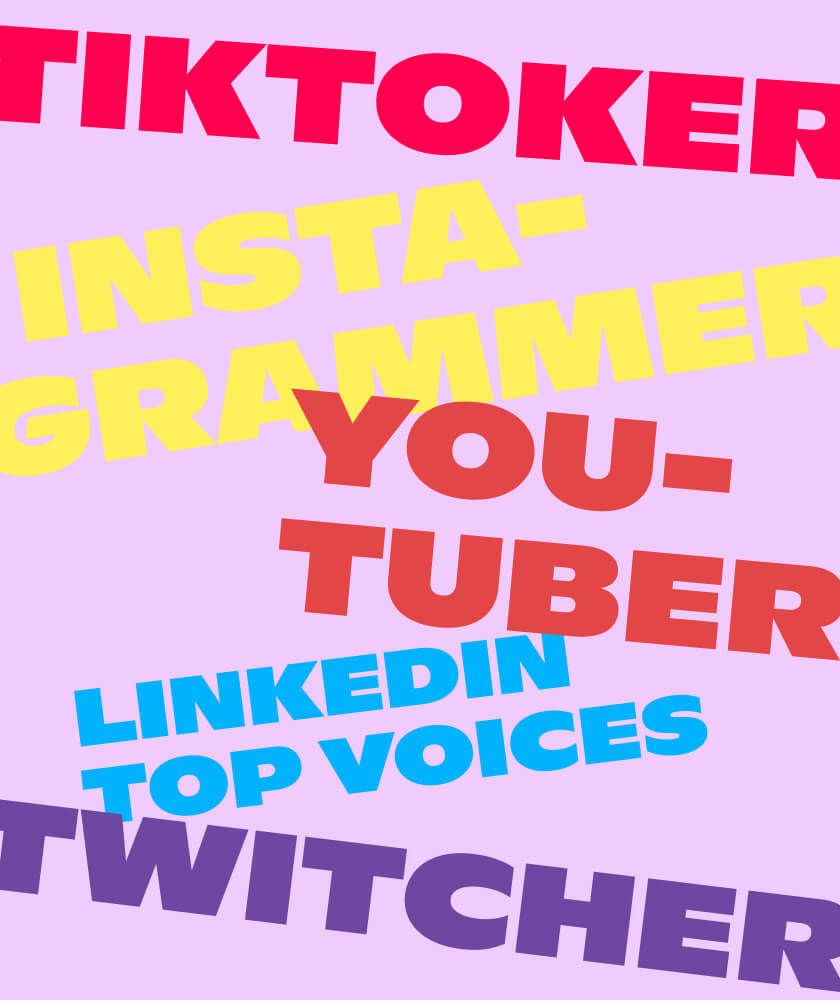 The social from which everything was born
Cradle and battleground of most influencers. Instagram has now become the safe haven for those who want to incorporate talent into their marketing strategies, but it brings a huge sponsorship overload and fierce competition even between companies of opposite industries. How to differentiate?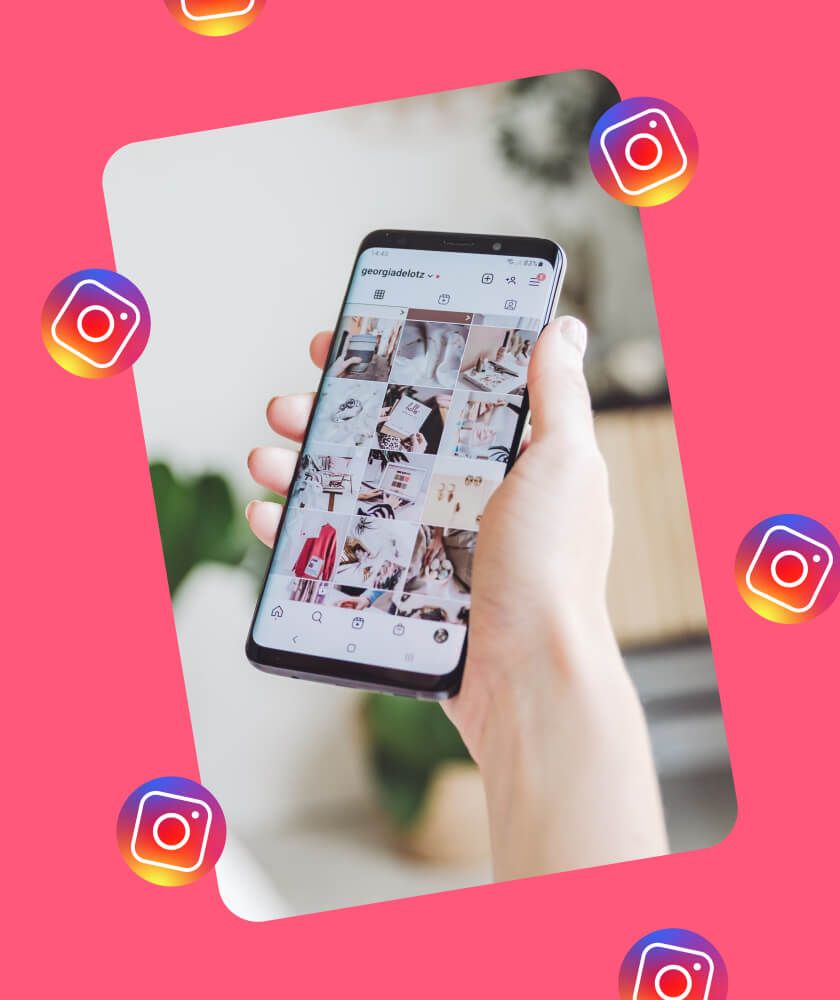 WE-ADVISE
1) Aim to retain the creators themselves 
It happens that influencers mention a brand outside of the collaboration contract. A sought-after PR box, a handwritten letter, a personalized product: small gestures that make the talent-brand relationship even more special. This way the talent will be led to spontaneously talk about you and their positive experience, generating genuine (even free) content. 
2) Don't forget about microinfluencers! 
The relationship between so many followers = so many sales is not always faithful. On the contrary. Those who have such a large audience tend to be half-celebrities, and have a lower level of engagement than those smaller creators who give more attention to their community and deal with more specific issues. Often working with multiple niche influencers turns out to be the winning strategy! 
3) Consider influencer "packs" 
Today, web figures know each other and form relationships in both their personal and work lives: they go to lunch together, create collaborative content, work with the same brands, attend the same events. This, in addition to increasing empathy, fosters mixing and sharing communities. 
In fact, users often follow a specific "package" of influencers (if you're a fan of one, you like the other one too), which brands can take advantage of: it allows them to understand with more immediacy what works, what a certain slice of the audience may like, and to reach more users by collaborating with one influencer alone (or to get total coverage by collaborating with the whole "package" together!).
The evergreen social media
Youtube LIVES thanks to its creators. It is the youtubers themselves who make the platform, which remains current and relevant precisely because it offers a unique form of entertainment: videos that are (also very) long, which are often used as a kind of podcast, kept in the background while one is occupied with something else.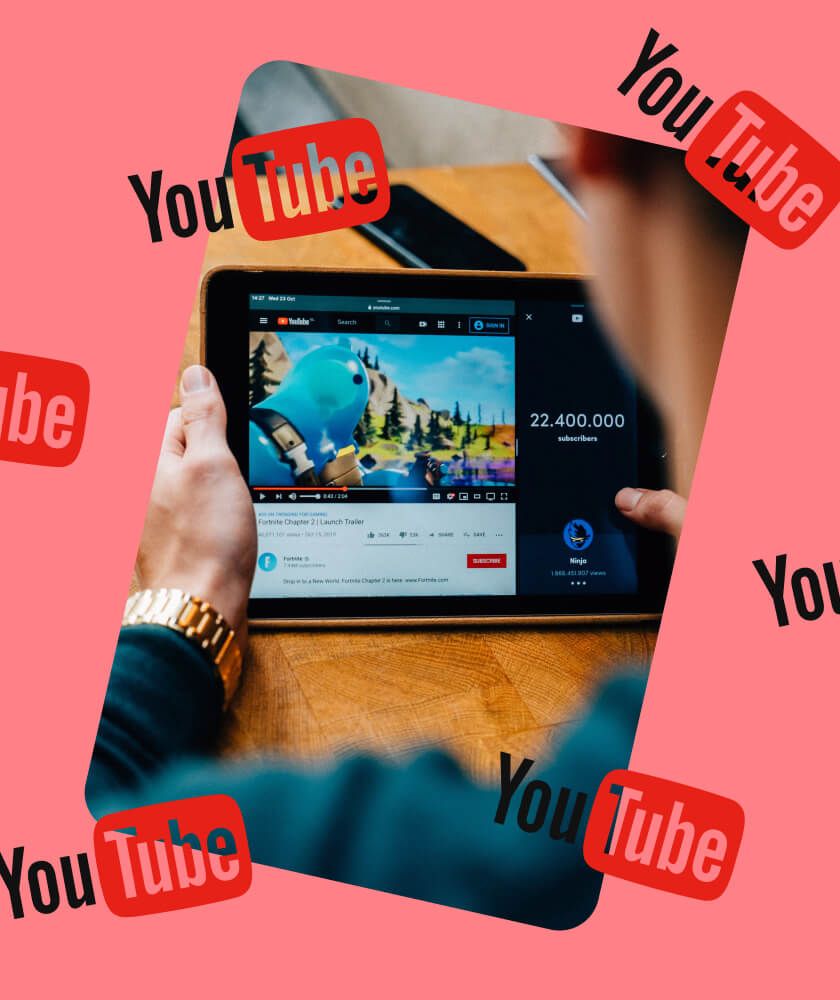 WE-ADVISE
1) Users are already subscribed: just hit the right niche and you're done 
More than discovering new channels, people follow youtubers they are so fond of on YouTube. Creators have a true fanbase that waits for the day their favorite youtuber is released. A strong sense of community unites users, and a great love for the creator in question. Collaborating with the right creator means hitting a big chunk of its audience! 
2) Don't worry, YouTube sponsorship is not scary! 
Often videos start with the collab itself, such as happens in the tech and beauty worlds, where the collab requires an implicit product review and dedicated videos. Users are just happy to have new content to watch (moreover about products/services they are likely to be interested in). Then you have to count that youtubers are now savvy and choose collaborations that fit their persona, which are not out of place or heavy-handed for their beloved fan bases. 
3) Leave room for creator's imagination 
This is the basic rule for any effective influencer marketing campaign, but on YouTube in particular! In fact, youtubers go wild, and create real skits similar to particularly engaging commercials. The sponsorship becomes a moment that fans look forward to with curiosity and appreciate in the comments section. The last thing the user wants to see is a forced collaboration, or a blatant script given by the brand, so freedom! 🧚🏻‍♀️
Undisputed Gen-Z territoty
On TikTok we are all (potential) creators: you don't need to be famous or have a following for your video to go viral. TikTok were born just like that, people who put themselves out there and started talking about themselves, their passions, their experiences, successfully riding the trends of the moment. The traits that distinguish the platform are interchange, trends, and POSITIVE fun.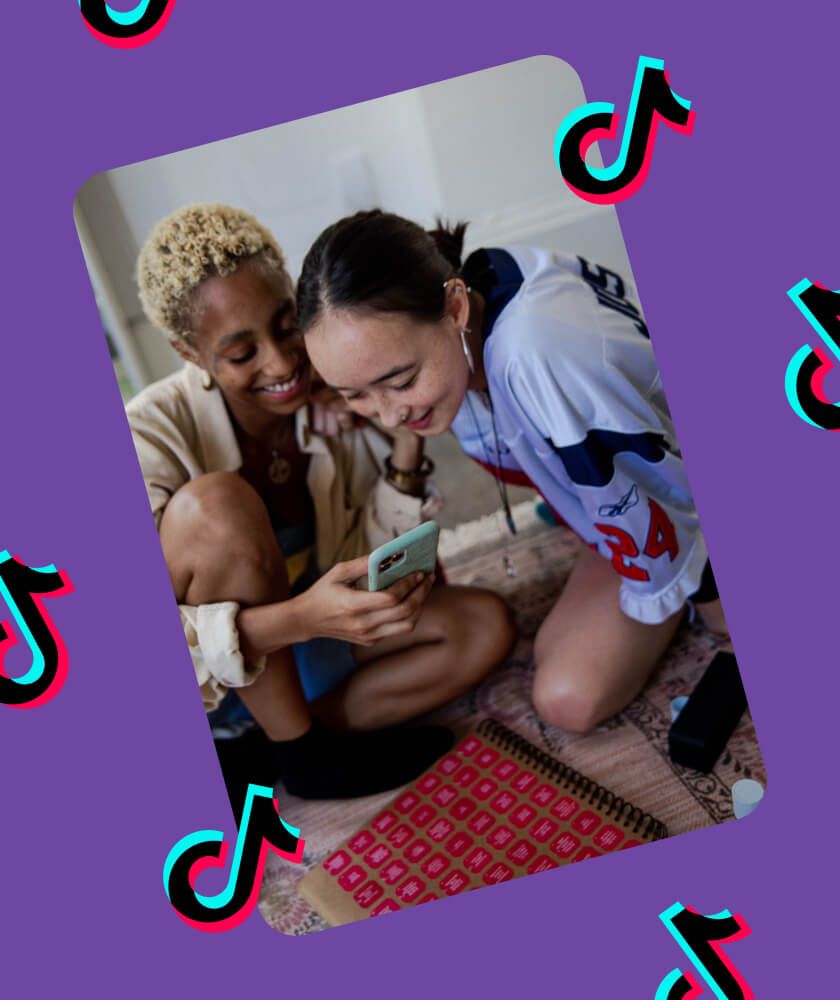 WE-ADVISE
1) Don't think it is a platform only for young people! 
On the surface it looks like a social for young people, but in reality TikTok presents a diverse and balanced audience-you can find people of all ages! What makes the platform radically Gen-Z coded are its core values, languages, and "rules of the game." Communicating on TikTok requires authenticity, spontaneity, identity, in a fast, unfiltered, real way. A special feature of the social is, for example, the comments section, where users who do not know each other advise, spur and encourage each other! 
2) Fundamental listening: stay on top of trends and listen to the community, because insights are always just around the corner Keeping up with the latest (endless) trends and knowing what the audience is talking about is essential. The comments section is also not to be underestimated: from which new content is generated and interactions arise even between different fandoms. In addition, it often happens that spontaneous conversations about a particular product/service are generated on TikTok, and the brand MUST know how to exploit it (users expect it). 
3) Trust those who know the rules of the game 
The rules of TikTok are so specific and particular that the most effective way to succeed is to rely on tiktokers. The few brands that try their hand at creating their own content and manage (for now) to stay relevant propose risky communication that is closely tied to the trends of the moment, which is not very replicable by most companies. Therefore, the best practice for an incisive campaign is to give space to creators, take advantage of their visibility, but above all their knowledge of the platform and the tools available on TikTok. 
4) Don't worry, TikTok's algorithm is always spot-on 
TikTok knows very well what interests you and what you like to follow. Of course it can be scary, but it is one of the strengths of the platform: this way everyone has personalized and relevant content, and experiences entertainment in an exclusive way. How do we exploit it? Simply by letting it do its job. Your content will reach those who might be interested in it. Your sponsored will reach those who consume that type of product/service or are looking for it.
The silent giant
Not only gaming but also eSports, cosplay, ASMR, musical performances, cooking-the Twitch communities are truly diverse. Live streaming and the ability to interact directly with creators create a unique sense of belonging, and sharing your passions has never been more engaging.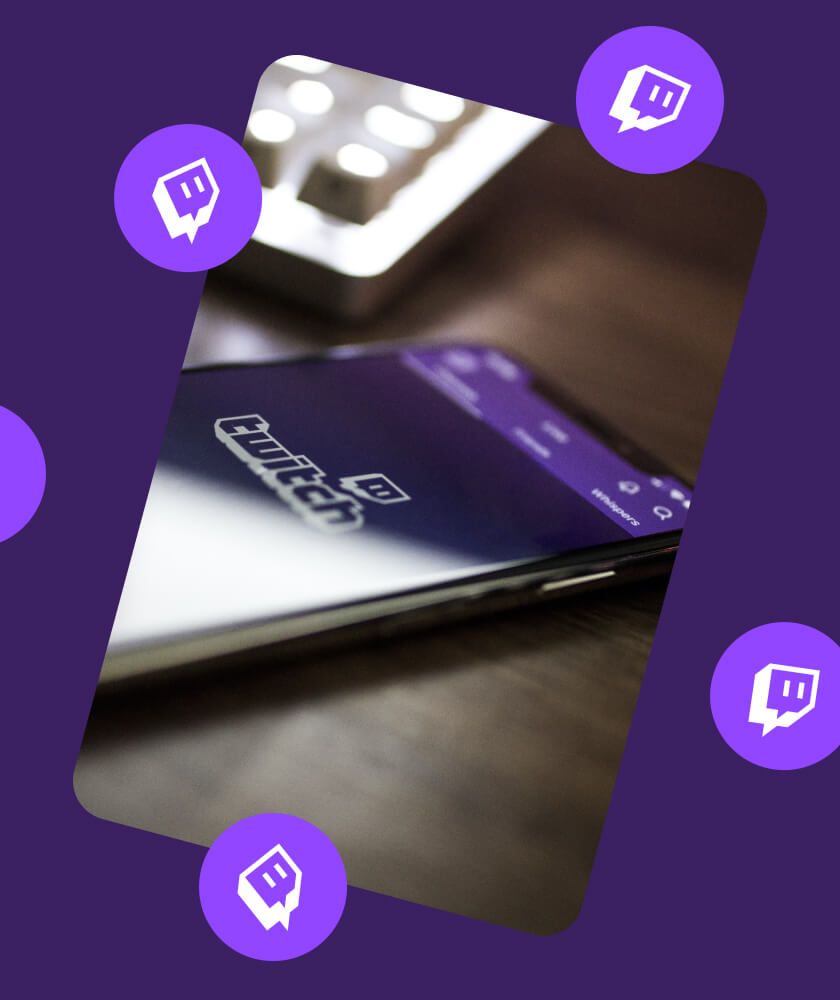 WE-ADVISE
1) There is also Twitch! Twitch is putting up record numbers. Poorly calculated and little known by brands, it allows effective permeation, especially for certain niche markets. Live sponsorships, interactive events, branded content: the opportunities and types of promotion are diverse, just discover them! 
2) Communities are already extremely passionate and involved 🤩🤯Streamers cultivate real fan bases related to games, interests, hobbies, who follow the creator primarily for their authenticity. It seems a waste not to take advantage of such dedicated fans. Not only that, twitch fans stay online for hours, giving us several opportunities to catch their attention. 
3) Carpe diem: it's still unexplored territory (for now!). Very few brands are making use of this emerging platform yet. Be the first in your Industry to depopulate!
The social of the working world
Yes, there are influencers here too! The top voices selected by the platform itself, are professionals of different backgrounds and skills, who share a passion for outreach and debate. Examples of in-depth topics include labor, business, education, and cyber threat awareness. LinkedIn influencers are thus true professionals in their field, and because of this, their opinions seem to carry more weight than those of creators on other platforms. Not only that, these voices are often followed by CEOs, CMOs, CFOs, and other team leaders, and a mention of them means getting noticed by important eyes in the business world. LinkedIn remains an uncharted sea, so why not be the first to target creators on this platform?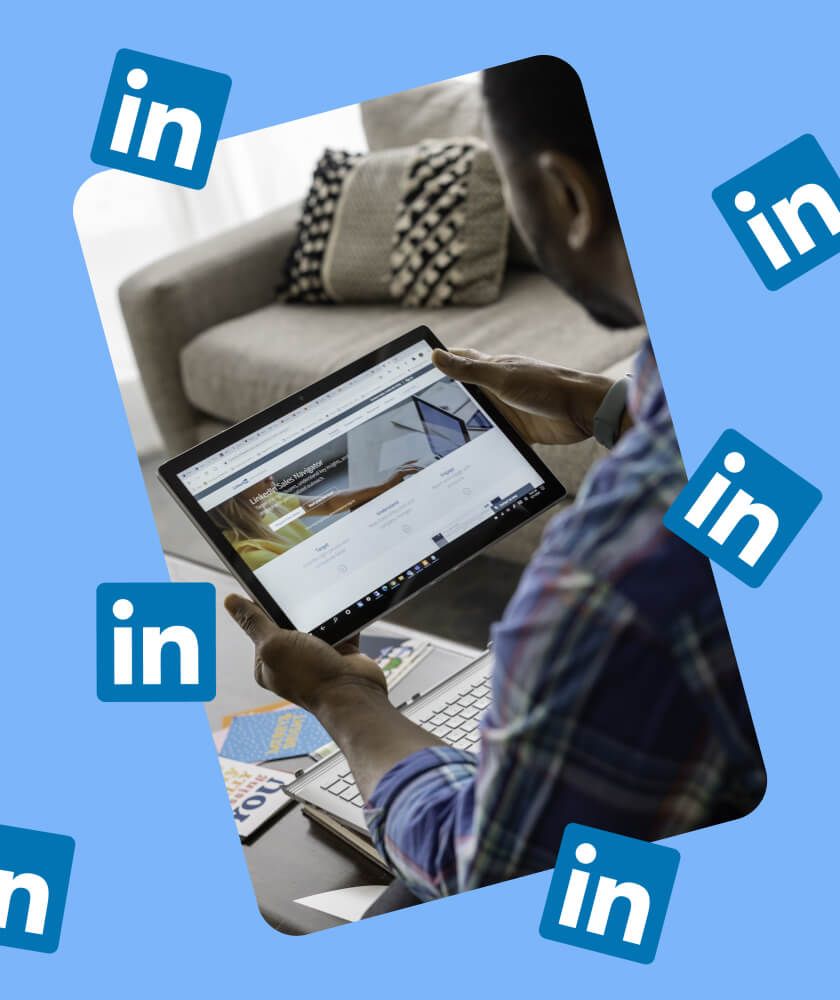 How to choose the right influencers: some considerations 
Today, influencer marketing is perhaps the most effective web marketing strategy for reaching users, as long as the collaboration appears authentic and genuine, and the product/service is good. If you are considering including talent in your next communication strategy, it is essential to know the spectrum of platforms available to you, given the different forms of language and types of users present. It is necessary to ask ourselves: 
1) How do we want to communicate? What way of communication do we want to make our own? 
2) Where is our target audience? Which creators does it follow? What themes does it relate to? 
We must not forget to: 
1) Don't be afraid to explore! 🪐 How many similar influencer marketing campaigns have we already seen? Looking for original ideas, new trends, new insights, fresh ways of collaboration, and following the updates of the platforms themselves is key. 
2) Set these creators free! They are the ones who deeply know their community and the content that works. Let's not limit their imagination 🎨💫 
3) You don't have to spend a fortune: you can turn to smaller influencers, who tend to have a very high engagement rate! You can also give away free products to creators, hoping even just for a mention from them and a genuine reaction. The key is to find something that can go along with their daily routine, to generate spontaneous and frequent content. 
What social media has made your heart beat faster? 💘