Find out how to understand the relationships between SEO activities with the triangle model, and what benefits it offers you.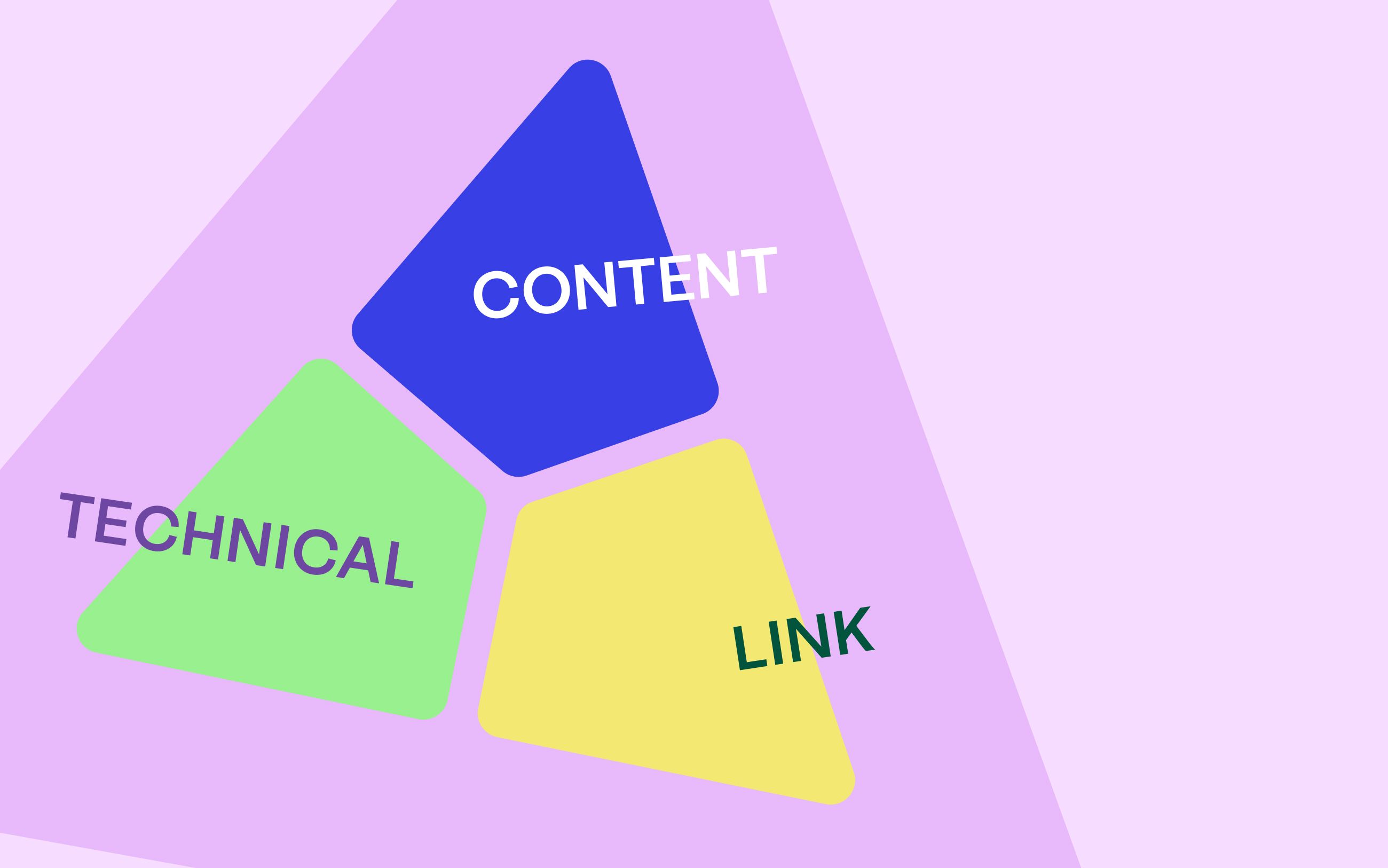 In spite of the alarmist announcements over the past few years, we can confirm how SEO is still a crucial web marketing strategy for selling online, and that how you manage a website significantly determines its success.
SEO is a discipline that affects websites in 360 degrees, consisting of several areas focused on certain aspects. But these are not parts that live a life of their own separated by watertight compartments, but rather synchronized elements that must be cared for with regard to the links that unite them.
The SEO triangle model: what it is and what it represents
SEO is a rather complex and time consuming activity: following all the steps related to enhancing the value of an online project can lead to losing sight of the overall goals. Not seeing the forest for the trees is a very fitting idiom to our case. A website is like a human organism: it must be cared for in every aspect so that the overall health of the person is preserved. In the case of SEO, we have several activities (code optimization, SEO-oriented content creation, load time reduction, link building...) that can be carried out independently, but should be seen from the perspective of the whole to make sure that they render in the best way.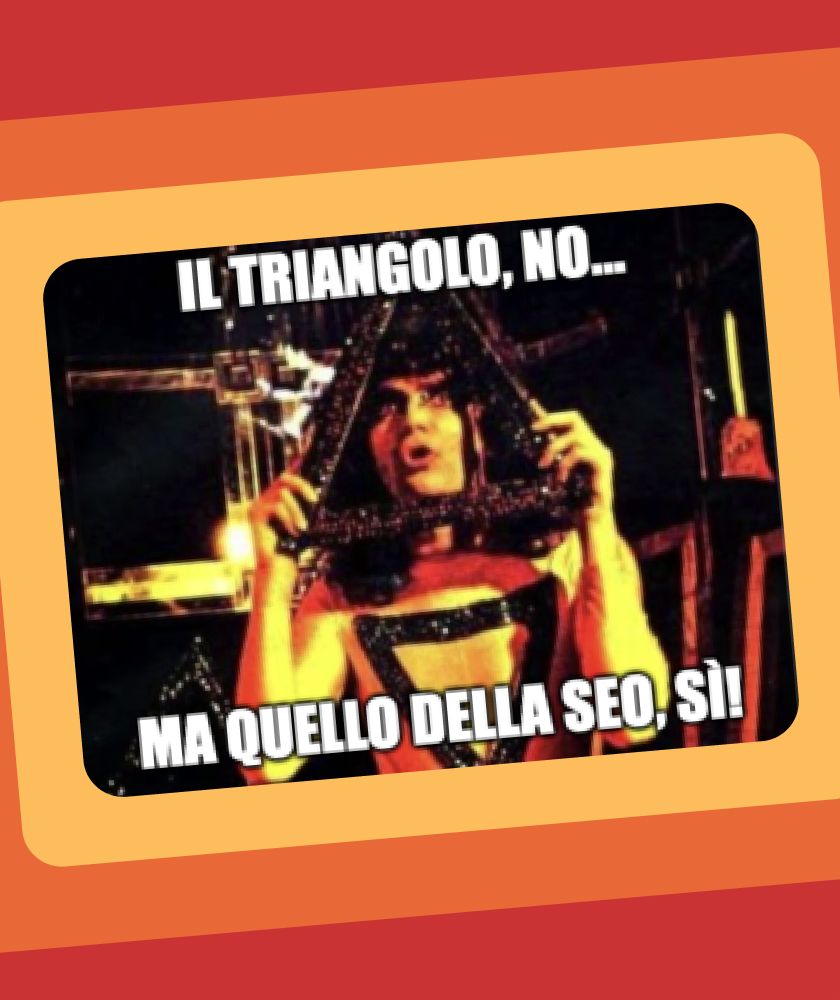 Representing SEO in the form of a triangular model allows us to make clear the relationships that exist between its competing activities, and how they should be pursued in synergy to achieve the ultimate brand goals.
We can ideally group the areas of SEO into three interconnected areas: 
Content 
User experience 
Authoritativeness
Understanding the relationship between the areas of SEO allows you to understand how each influences the others, and to explain it more intuitively to managers in other business areas.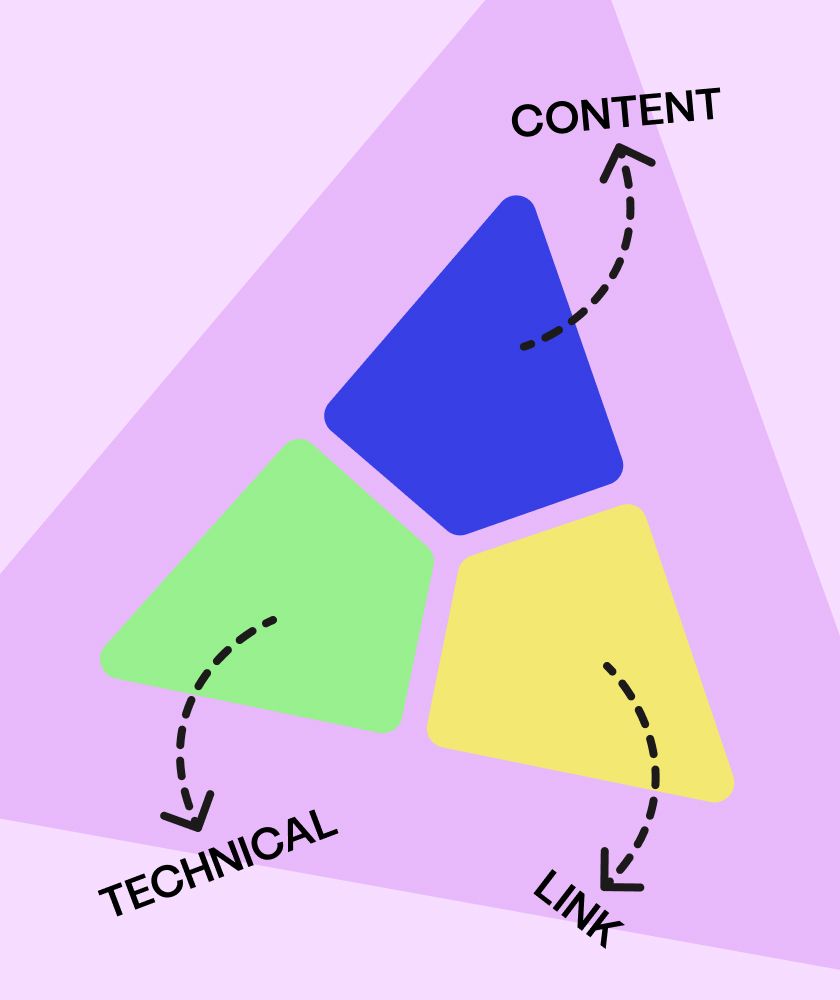 Contents
As much as we are used to seeing SEO as a discipline that is always just about websites, it is instead first and foremost about people. It is the people who search for information about the brand, it is the people who browse the site, it is the people who buy the products and services and leave testimonials online about their buying experiences.
Contents are pillars in online marketing strategies aimed at supporting a brand's growth in visibility and authority. It is hard to think of valuable brands that are not supported by unique content, resources that are critically important to business goals, and which SEO is concerned with making more easily discoverable and usable.
Content is very important in making Google understand the topics covered, provides answers to the audience's information needs, attests to the brand's expertise, and enables visitor retention and business leads. As an example of how content can impact the business process, recall that the South Australian Tourism Commission, thanks to a 120-hour stream on Youtube, doubled business leads to South Australian tour operators!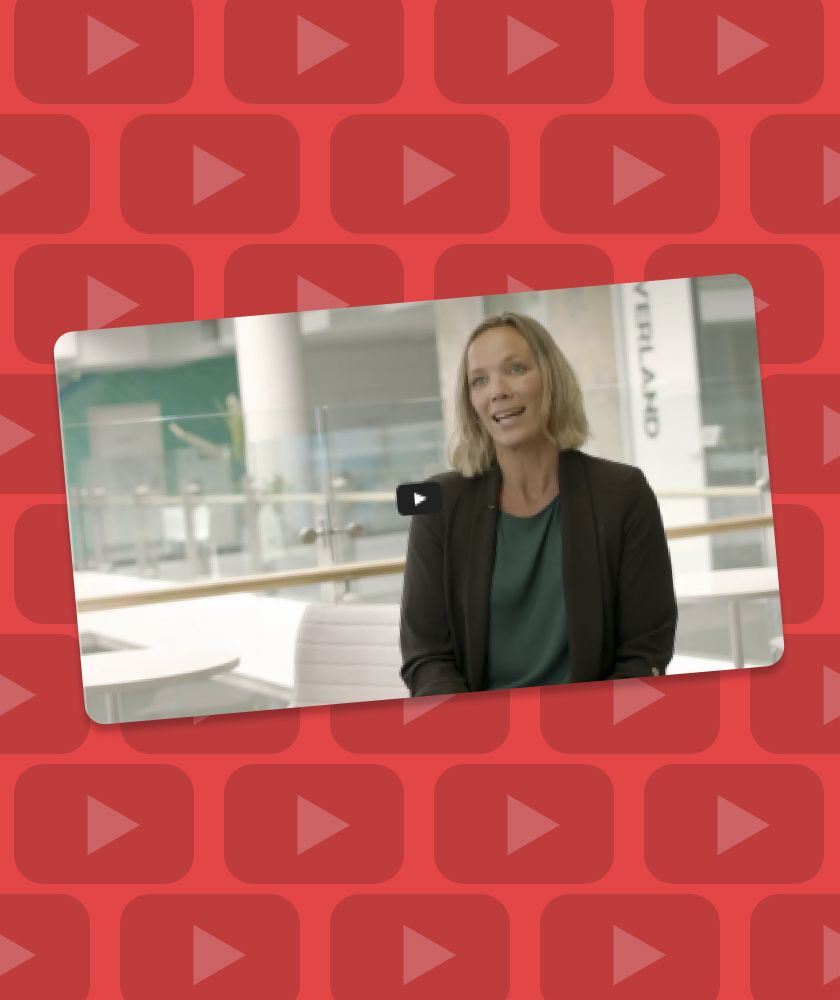 Compelling video content can drive a lot of traffic to the associated brand site and consequently generate additional conversions.
We have seen that Youtube videos are content perfectly capable of indexing and ranking, when they reflect people's search intent. SEO therefore contemplates a range of activities that are aimed not only at content creation, but that support the growth of brand visibility in general, and its ability to achieve business goals.
Search intent analysis allows one to clarify the meaning behind the keywords typed online and to ascertain what type of content is able to satisfy it. 
Analyzing the information needs behind the queries typed online helps sales management understand:
which product functionalities and features are most perceived as useful
whether the site meets customer needs
how business proposals should evolve in relation to new market trends.
Analysis of search intent provides useful insights into the expectations of the chosen target audience, which can help with: 
the creation of ads more in line with the selected audience
providing targeted customer care on customer needs
improving the results of commercial recalling activities
In the age of mobile browsing, users have no time to waste in waiting for a site to load: every second can make a difference in conversions. More than 50 percent of traffic comes from mobile devices, so it is necessary to manage those aspects that risk limiting site performance such as code efficiency, hosting performance, and the weight of implemented images.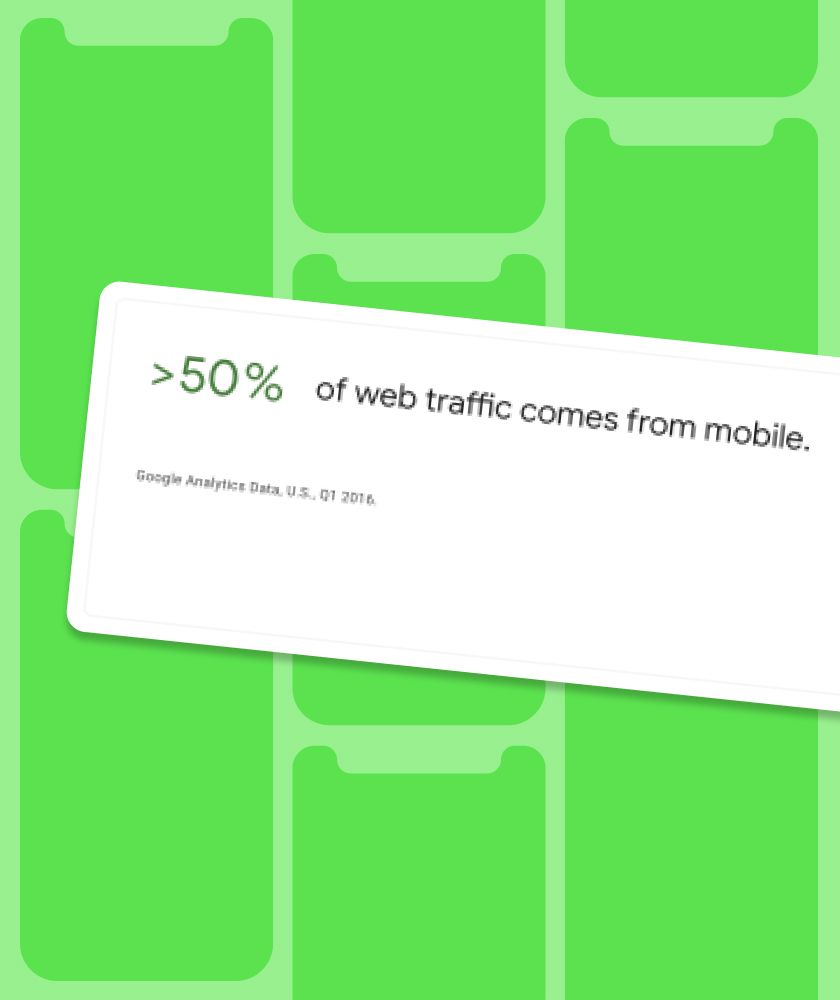 The architecture of the site must be designed in such a way as to facilitate the achievement of commercial business objectives, making the pages crucial for conversions more prominent and structuring a network of internal links such as to facilitate the distribution of link juice (the value in terms of ranking conveyed by a link to the site that receives it).
Poorly visited product pages may suggest that they are difficult to find, or that they fail to reach their chosen audience, or that there is insufficient interest in them online. SEO experts analyze user behavior on the site to identify the relationship between technical aspects of navigation and business content, and how one influences the other.
By increasing the site's performance in terms of user experience, speed and ease of navigation, the chances of converting the visits obtained into actual leads can be increased, and more monetized through advertisements on the site. 
Authoritativeness
Hyperlinks are important factors of authority for search engines. They are considered signals that attest to the relevance and reliability of a website to a given target audience.  An authoritative site with valuable content is also able to obtain spontaneous links that enhance brand reputation.  Similarly, targeted PR activity allows backlinks to be obtained from sites in the industry and fans of the target audience, in turn improving the portal's authority in the eyes of search engines. As Ahrefs reports, most of the best positioned pages get new follow backlinks at the rate of +5%/14.5% per month!
What benefits the SEO triangle offers
Businesses are constantly evolving, and neglecting to understand how marketing strategies work as a whole risks missing important opportunities to competitors. Firstpage.com's 2023 data states that ranking first generates a typical CTR of 39.8 percent, more than double the CTR of ranking second, 18.7 percent, and nearly four times the CTR of ranking third, 10.2 percent.
Approaching SEO as a whole with the triangle model helps to identify more effective strategies than those of competitors, taking into account every aspect relevant to Google.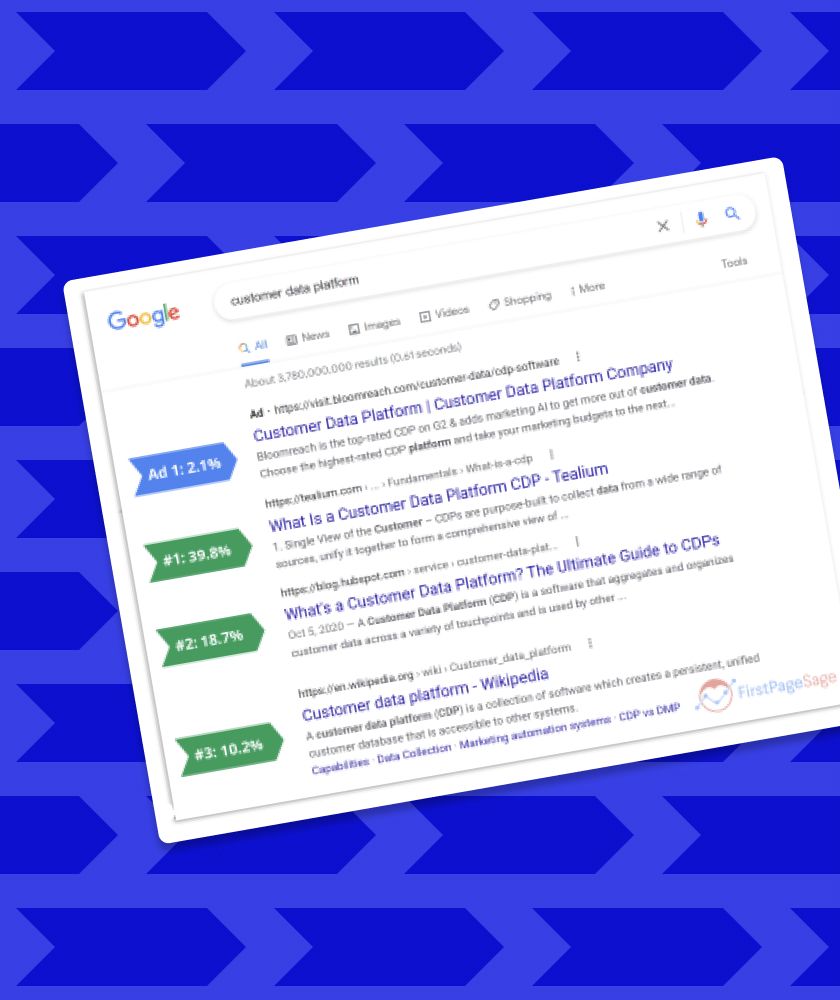 For example, progressively making progressively new high-quality content increases a site's reputation with its audience and makes it plausible to receive valuable backlinks from other themed portals. This helps make link acquisition strategies more natural, even when there are, shall we say, not entirely spontaneous mechanisms behind them.
Or, if the site's monetization strategies revolve around ADS ads, how does this affect performance? Lengthening loading times leads to worse ranking and lower traffic, and consequently to lower revenue itself.
Using the triangle model to illustrate SEO helps identify the best ways to integrate the discipline with other business activities in order to: 
leverage existing efforts, activities and data to advance SEO analysis/implementation more quickly.
prioritize SEO best practices by making it more evident what outcomes can be pursued
assess the role of SEO and the impact on different pages of the project 
illustrate how the guidance helps other existing efforts, facilitating support from decision makers and other areas
keep in mind all the important activities within the overall web strategy
adjust the scope of activities to the level you want to achieve and the industry trends you are chasing
Definitely an advantageous model, don't you think?