Are looking for a way to attract new customers and increase sales in your store. Find out about omnichannel marketing strategies for your brand and contact us.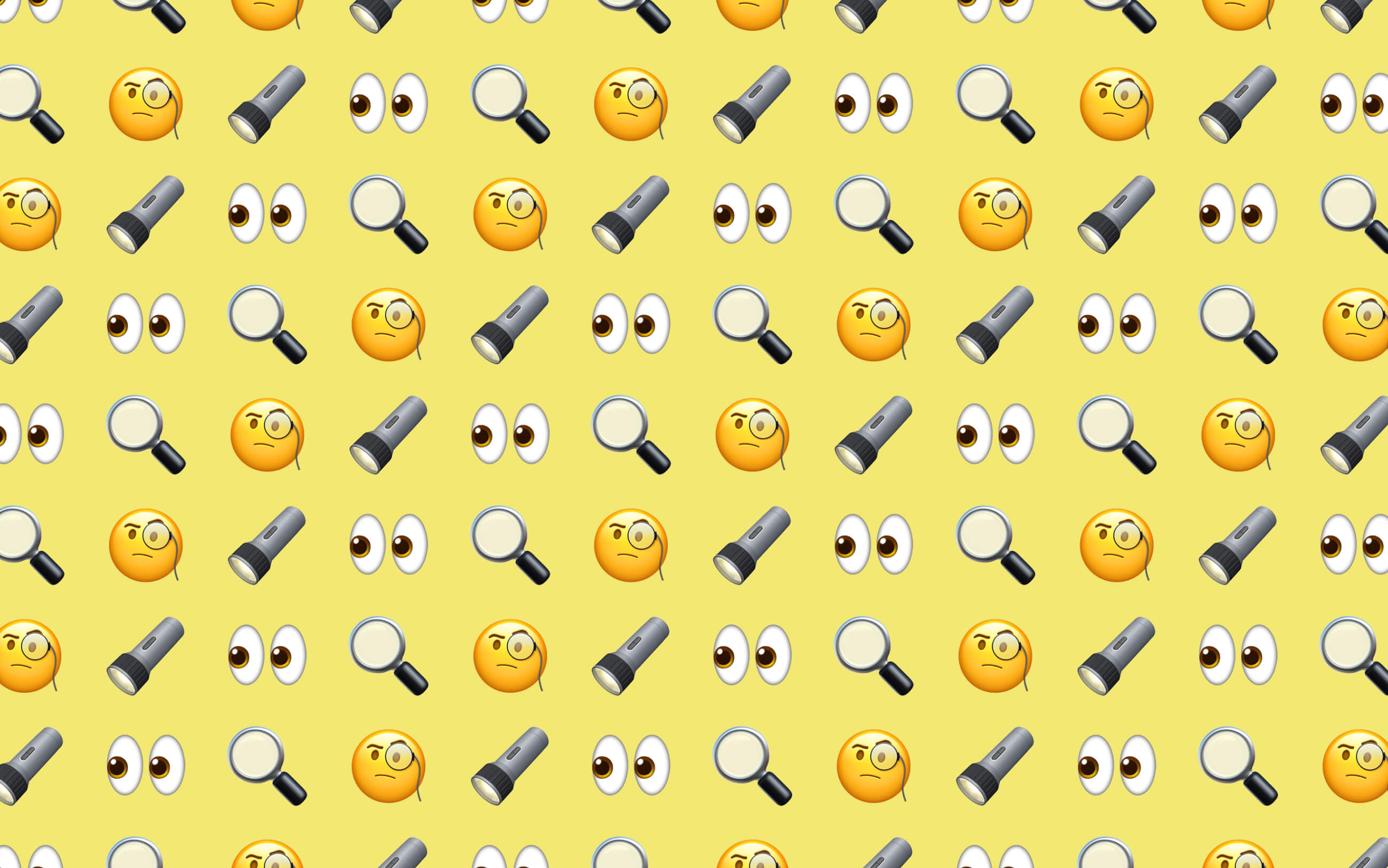 In this dynamic scenario, it is essential for companies to stay up-to-date on the latest marketing strategies to increase sales. 
If this article has captured your interest, you may be asking yourself exactly how digital marketing can help you find new customers. This is not at all an obvious question, if we consider that people increasingly look for information online before physically going to the shop. 
In other words, people start getting an impression online about your brand, your products before they visit your shop, showroom, tradeshows and so on! This is why it is important for your brand to create an omnichannel marketing strategy that ensures high (and constant) customer satisfaction across all touchpoints (both online and offline).
What is an omnichannel marketing strategy?
An omnichannel marketing strategy is an unified approach in which a company uses multiple communication and sales channels to interact with customers in a coherent and consistent way. In this strategy, customer data and information are centralized and shared between the different channels, allowing companies to tailor the interaction according to the individual behavior and preferences of the individuals. For example, a customer visiting the website may receive a personalised email with offers related to the products they have looked at. 
The goal is to improve the overall customer experience, making their purchase journey easier and building stronger brand relationships both online and offline. The main goal is to create a seamless experience for customers across all touch points, such as physical shops, websites, social media, mobile apps, email, phone and more. 
Although this approach is essential to meet the expectations of increasingly informed and connected consumers, it has to be admitted that it requires careful planning, technology integration and coordination between different business teams. 
Let's delve together into the most effective strategies that allow your brand to be found by users and create a long-lasting and unified relationship with them.
Search engine optimization (SEO)
Search engine optimization (SEO) is a crucial strategy to appear among the first search results of Google or another search engine when a user runs a search. By using relevant keywords, producing quality contents and improving the structure of your website, you can increase your online visibility and attract a steady stream of visitors attracted to your products or services and bring them to your physical shops. 
Here are some specific strategies that enable your brand to increase visibility on search engines.
Optimizing your Google Business Profile
In order to meet the needs of people who want to make a purchase and/or are in the proximity of your shop, it is important to have a business profile on the world's most widely used engine, Google. The Google business profile, also known by its old name of Google My Business, is a very powerful tool for businesses that have public physical locations. 
It is a kind of online business card and aims to showcase your business effectively on Google services, including the search engine and Google Maps.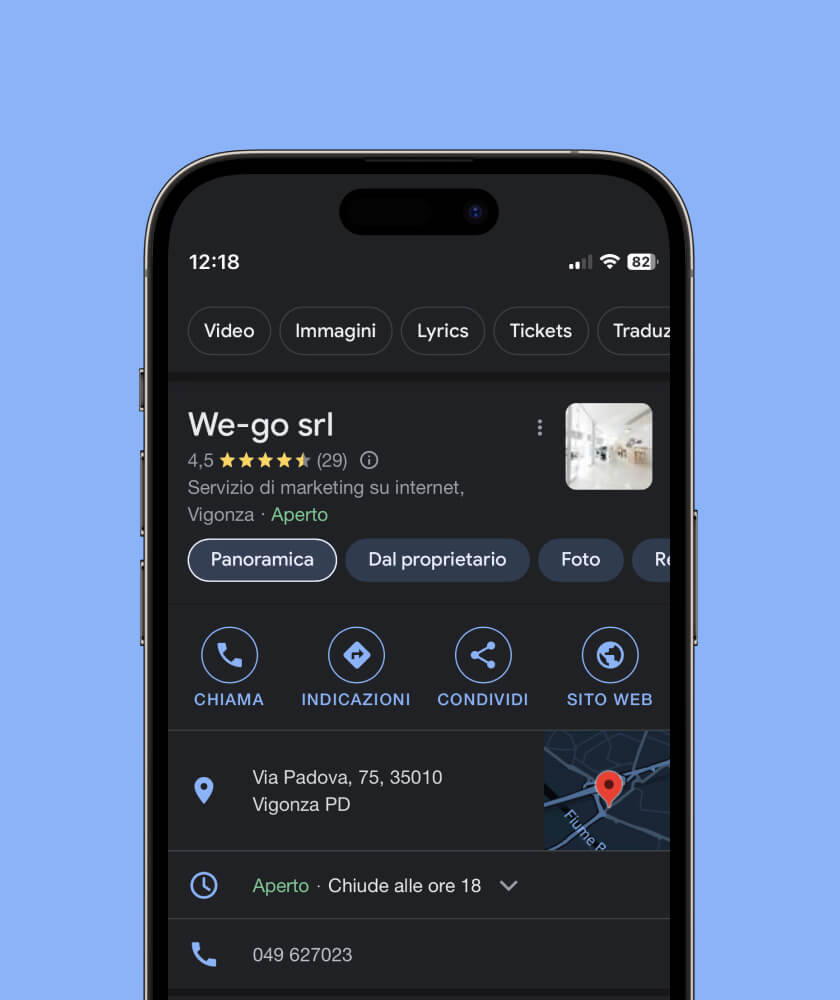 In detail, here is what it is used for: 
Online visibility: creating a tab on Google allows you to be visible online when customers search for information related to your industry or geographic area. 
Clear and accurate information: a business profile allows you to provide clear and accurate information about your opening hours, address, phone numbers, website and more, making it easier for customers to find and contact your shop. 
Reviews and Ratings: customers can leave reviews and ratings about your business. This feedback is visible to potential customers, influencing their purchasing decisions and building trust in your brand. 
Customer Interaction: you can directly communicate with customers, answer questions, manage reviews and share updates. This increases interaction and engagement with your customers. 
Photos and media content: you can upload photos and videos to show customers what your shop looks like, what products or services you offer. An attractive visual presentation can capture the attention of potential customers. 
Statistics and analysis: the Google business profile provides detailed analysis of interactions with your profile. This data can help you better understand customer behavior and adapt your marketing strategy accordingly. 
Google Maps: your profile shows up on Google Maps, which is especially useful for people searching for local businesses. You can show exactly where your shop is located and how to get there. Promotions and offers: you can post special promotions, events or exclusive offers on your profile, enticing customers to visit your physical shop. 
But that's not all. SEO is becoming more and more fluid and is also involving other platforms. Pinterest, Tiktok, Instagram are not just social networks, but also micro search engines increasingly used by online users to find products and content of interest. Don't leave out the social profiles of your business, they could be an excellent business opportunity.
Optimizing the website for local search queries
Optimizing a site for local searches is crucial to boosting a company's online visibility at a local scale. A well-optimized site is more likely to appear among the first results for online searches for companies in a given area. Creating relevant content based on your location can attract local traffic. For example, writing articles about local events, news or topics of interest to your community can attract more target visitors. 
Think about the importance of this strategy for businesses that depend on local customers, such as restaurants, showrooms, retail shops, local services and more. Optimizing for local searches helps to reach an audience of potential customers in the geographic area where the business is located or offers its services.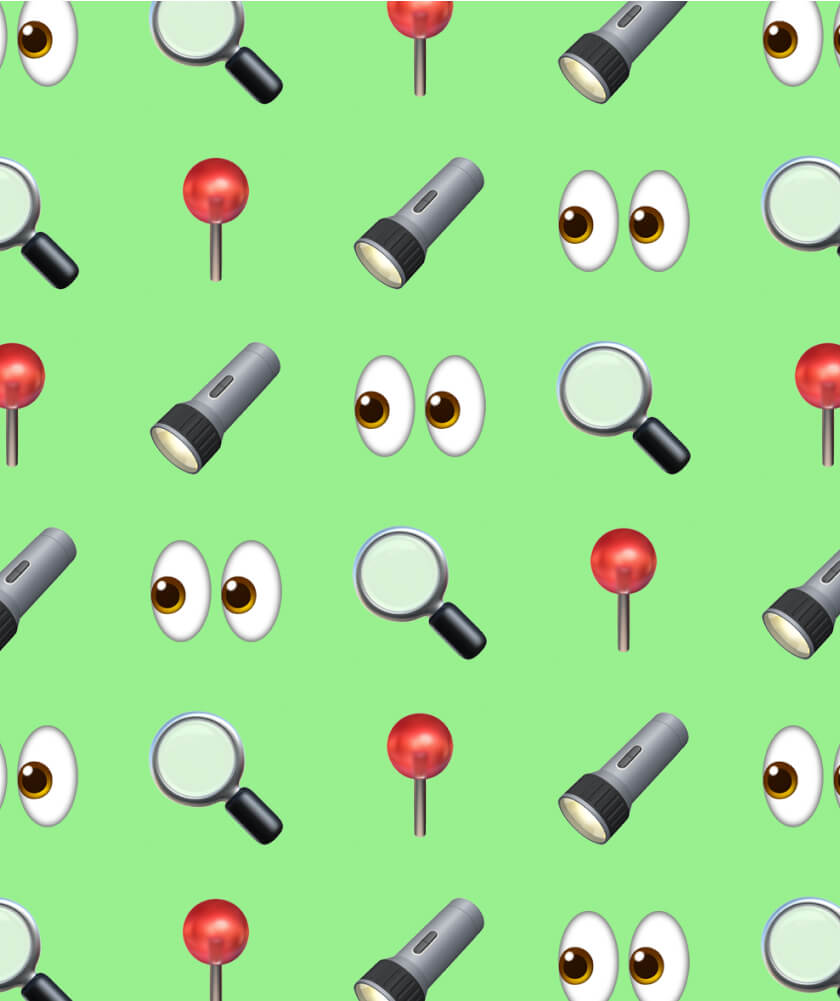 Here are some reasons why it is important: 
Reaching the right audience: customers often search for local products or services online before making a purchase. Optimizing the site for local searches helps capture the attention of those who are looking for exactly what the company offers in their area. 
Increase local visibility: with successful optimisation, the site appears among the first results when someone searches for a similar product or service in the area, increasing the likelihood that the visitor will choose the local company over its competitors. 
Generating Physical Store Traffic: if the business has a physical shop, local optimisation can drive online traffic to the actual shop, leading potential customers to visit the business personally. 
Improve Local Reputation: being well positioned in local search results indicates reliability and professionalism, enhancing the company's reputation in the local community. 
Maximize Return on Investment: by investing in local online advertising and optimizing the site, the company can achieve maximum return on investment by focusing resources on the most relevant target audience. 
This strategy proves to be a strategic pillar for the success of local businesses, enabling them to be prominent, accessible and relevant to their target audience in the surrounding geographical area.
Optimizing your website for voice searches
Optimizing for voice searches has become increasingly important as voice assistants such as Siri, Google Assistant and Amazon Alexa become more popular. 
Therefore, it is crucial to optimize your site content using keywords that reflect these kinds of queries. 
You should also make sure that your website is optimized for mobile devices, as most voice searches take place via smartphones or connected devices. 
Another important activity is to optimize site performance so that resources are delivered in the shortest possible time, as loading speed is a key factor for both voice and traditional searches.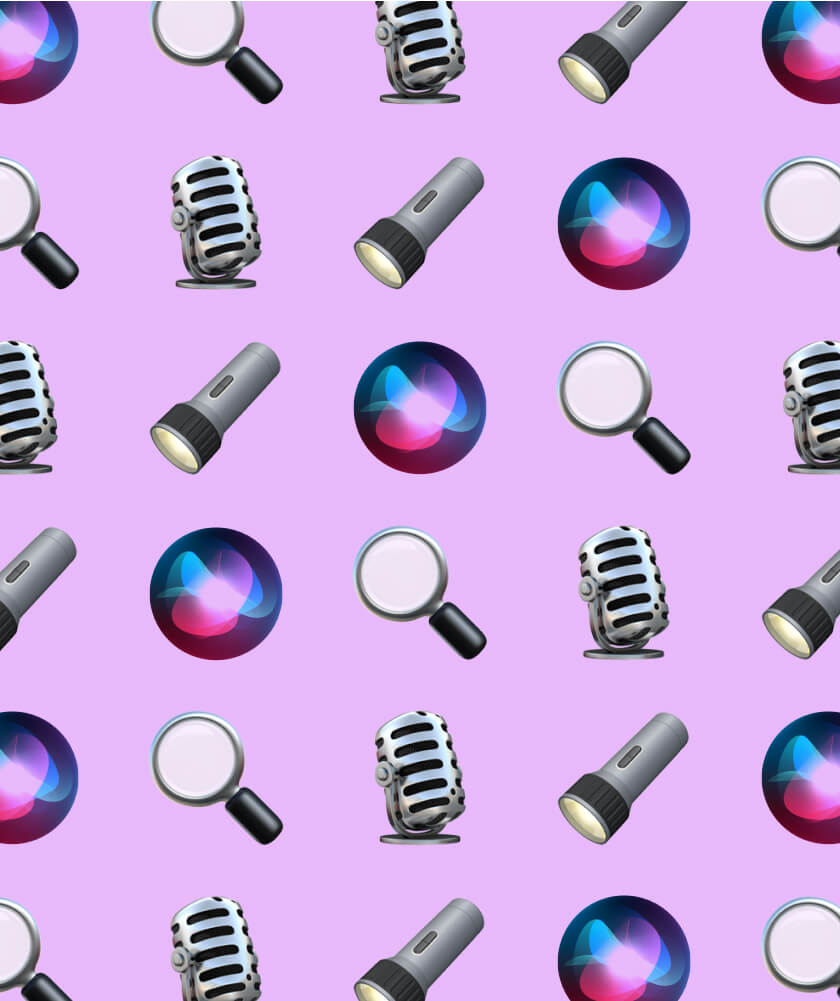 Making your website usable and accessible to people with different disabilities
Building an accessible website is crucial to ensure that all people, regardless of their abilities or disabilities, can access, use and understand online content in an effective and equitable way. 
If you want to find out what standards an accessible website must have, read our in-depth article on accessibility and the Stanca Law.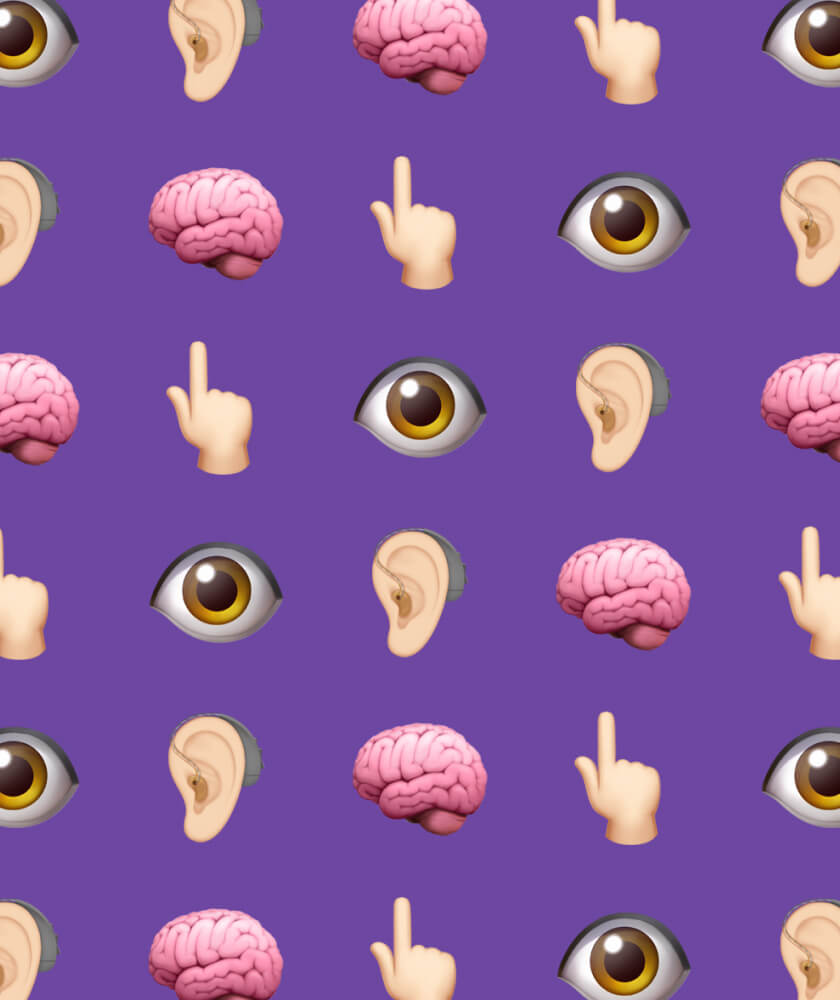 In this article, we mention just a few benefits that come from having a site usable by individuals with different types of disabilities, such as visual, hearing, motor or cognitive impairments. 
First of all, accessibility increases the potential audience of the site, making it possible to reach a wider audience that includes the elderly, people with temporary disabilities or other conditions that require a user-friendly interface. 
In addition, if your website reflects the principles of accessibility, it also demonstrates a corporate responsibility towards the whole community and you can communicate this in your sustainability report. So how about it?
2. Using digital advertising to increase in-store sales
Online advertising can play a key role in increasing in-store sales in several ways: 
Increased visibility: online ads allow you to increase the visibility of your business and your products/services, reaching a wide audience of potential customers. 
Accurate targeting: through online advertising, you can precisely define your target audience based on demographics, geography, interests and online behaviour. This ensures that your ads are shown to people who are really interested in your products or services. 
Shop-directed recall: you can create online ads with the focus on getting people to visit your physical shop. For example, using targeted local ads, you can invite people to come to your shop by offering special discounts or promotions. 
Special offer promotion: you can promote exclusive online offers that customers can only exchange in your physical shop. This creates a direct incentive to visit your shop and make purchases.
Measurable results: you can monitor the performance of your campaigns in real time and obtain detailed data on visits to your website or shop following exposure to ads. This data helps you measure your return on investment and optimize future advertising strategies. 
Local lead generation: Online ads can be designed to capture information about interested customers, such as their email addresses or phone numbers, which can be used to send personalized offers and further promote shop visits. 
Influencing and engaging: By using engaging and creative ads, you can positively influence the opinion and interest of potential customers, prompting them to consider your shop as the best choice for their purchases. 
But let's explore in detail what types of ad campaigns can be used to push users to buy in your shop.
Local Inventory Ads
Local inventory ads are online advertisements that display information on items available in a specific shop. 
These advertisements provide important details to potential customers, such as in-store availability, price and location of the desired product. 
This data comes from a product catalog, often integrated with the shop's POS (Point of Sale) system. When a potential customer makes a search related to a product or product category, local inventory listings can be displayed, showing specific details related to the searched item.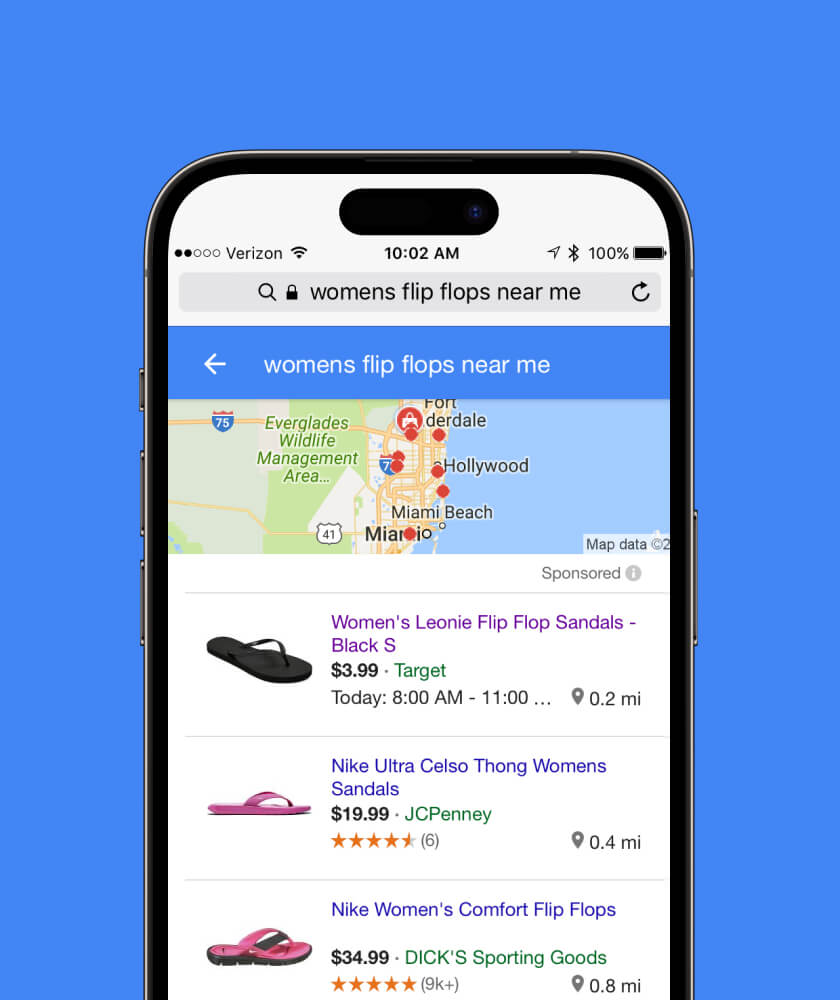 In short, they help to: 
Improving the customer experience: local inventory listings improve the shopping experience by offering detailed product information in real time. Customers can immediately find out if their desired product is available in the nearest shop, improving satisfaction and trust. 
Driving traffic in store: these ads are useful to encourage potential customers to visit your shop, as they provide information on the nearby shop where they can find the product they are looking for. This can increase in-store traffic and, consequently, sales opportunities. 
Increasing local sales: local inventory ads help push sales in physical shops as they provide accurate information on product availability and prices in the nearest shop. 
Increasing relevance of ads: showing relevant ads based on local product availability increases the relevance of the ad to the audience, thus improving the chances of conversion. 
Optimize advertising investment: by focusing on localized ads, you can optimize your advertising investment by reaching the people who are most likely to visit your shop and make purchases, thus improving your ad return. 
Local inventory ads offer an effective way to show potential customers the availability of products in shop, guiding them to visit the shop and increasing the chances of sales, thus improving the overall shopping experience.
Performance Max Campaigns for store goals
Performance Max Campaigns for store goals are another type of advanced advertising campaign offered by Google Ads. In particular, this campaign type is specifically designed to drive traffic and conversions in a company's store. They are designed, in fact, to promote your business locally on a wide range of networks and channels, such as on Google Maps, Google Search, Gmail, YouTube and Google's Display network in a single campaign. 
Using advanced machine learning and artificial intelligence, they maximize outcomes using an intelligent, automated approach, optimizing the use of advertising budgets to achieve maximum impact on local customers.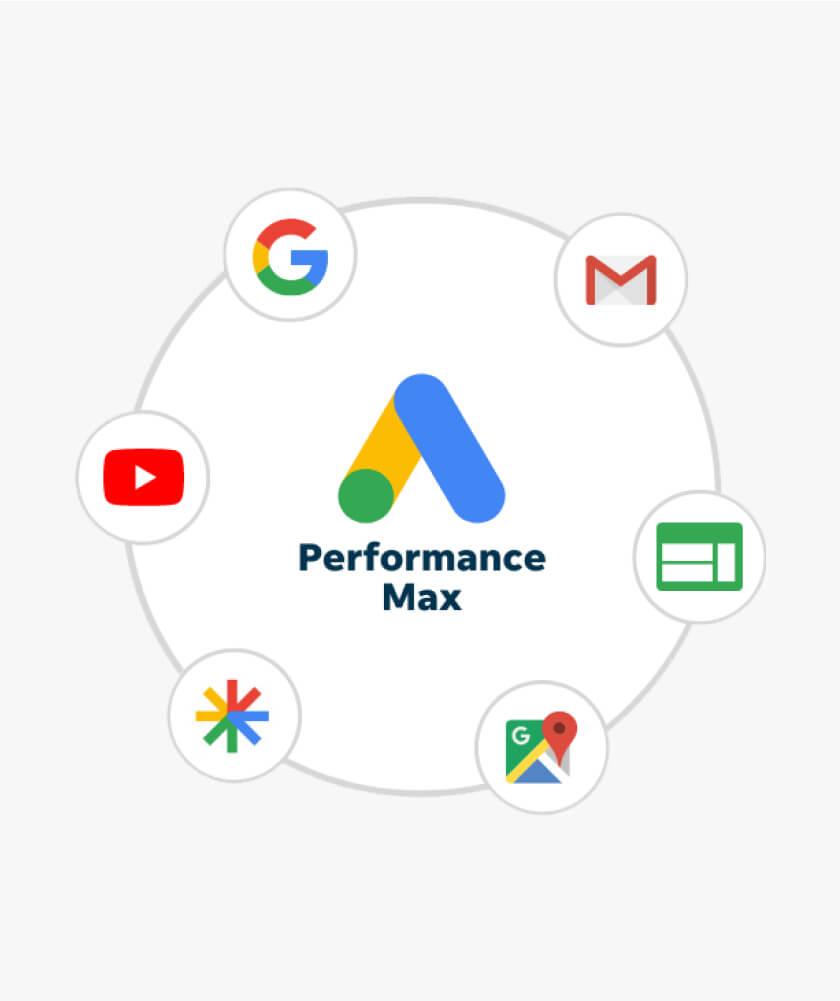 Pmax campaigns aim to: 
Maximizing shop visits: one of the main goals of these campaigns is to increase the number of people physically visiting your store.By using a combination of location data and advanced optimization, you try to bring more potential customers in store. 
Optimizing your advertising investment: Performance Max Campaigns try to optimize your advertising investment by allocating your budget intelligently to maximize impact and ensure it is spent at the right times and in the right channels. 
Automating the advertising approach: thanks to advanced automation, these campaigns require less manual intervention. The system learns and adapts autonomously, ensuring that your campaigns are always optimized for the best possible results. 
Increasing conversions: the long-term goal is to increase conversions in terms of in-store visits, phone calls, requests for driving directions and other types of relevant actions that lead to engagement with your physical shop. 
Expanding visibility: thanks to the strategic distribution of ads across different networks and channels, these campaigns aim to increase the visibility of your business, ensuring that more people are aware of your presence and offers. 
In short, Max Performance Campaigns for store goals serve to maximize the potential of online advertising campaigns to drive traffic and conversions in physical shops. Through the use of advanced technologies, they aim to maximize advertising effectiveness and local customer engagement, helping you get the most value from your advertising budget.
Smart Bidding campaigns for in-store visits or sales
The automated bidding strategy uses artificial intelligence and machine learning to optimize your advertising investment to maximize the number of visits or sales in your physical shop. These methods use sophisticated algorithms and historical data to determine the best bid in real time, allowing you to optimize your advertising budget to maximize visits or sales in your store.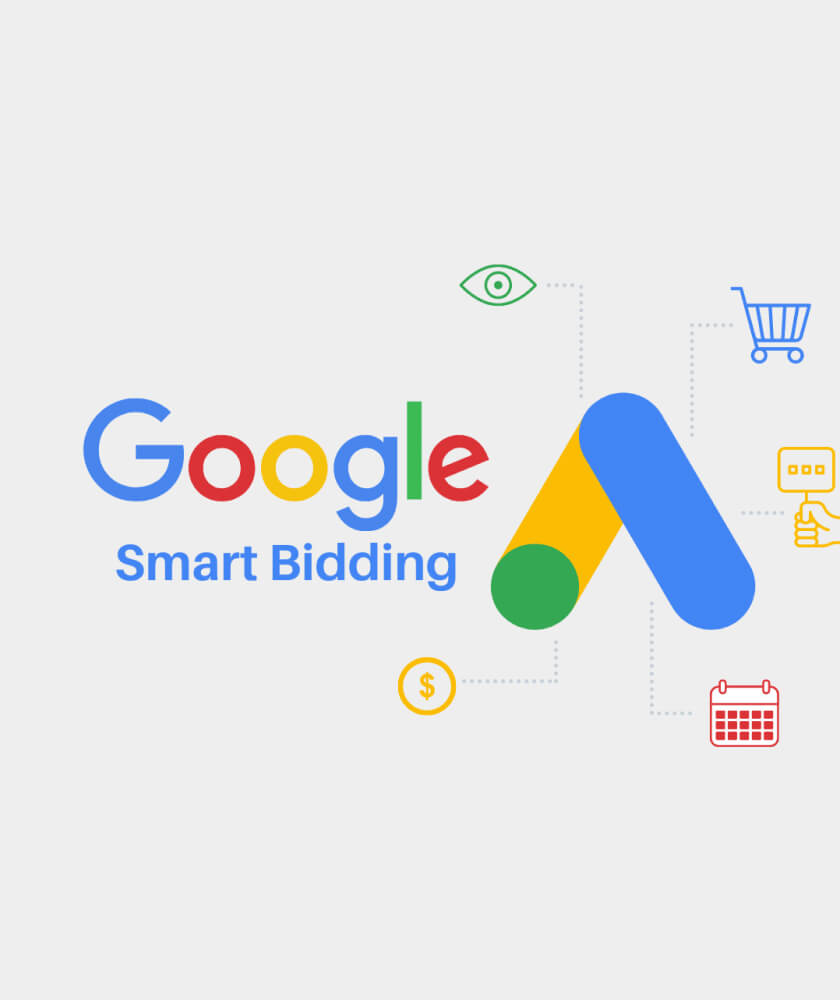 Maximizing shop visits or sales: the main goal is to maximize visits to your physical shop or the sales generated by these campaigns. Artificial intelligence is engaged to make offers that will lead to concrete results in terms of interaction with your shop. 
Optimizing your advertising investment: using advanced data and algorithms, the system tries to allocate your budget in an intelligent way to achieve the highest possible return on investment. It adapts in real time to market conditions and consumer behavior. 
Advanced targeting: Smart Bidding campaigns take advantage of advanced targeting based on location and behavioral data. In this way, they can show ads to the right people at the right time, increasing the likelihood of conversion. 
Automating decision-making: by eliminating much of the need for manual intervention, these automated campaigns save marketers time and resources while improving ad campaign performance. 
Adapting in real time: thanks to machine learning, the system continuously learns and adapts to trends and changes in user behavior. This means it can quickly and effectively modify offers for optimal results. 
To recap, these campaigns are a powerful automated solution for maximizing customer engagement in your retail shop.
3. Partnerships with Influencers
Chiara Ferragni, Benedetta Rossi, Mariano Di Vaio are the most followed influencers in Italy, but there are also many others locally.  What can this mean for your brand? Engaging relevant influencers in your industry to promote your products or services on Google and social media can boost your visibility and credibility. Influencers have a strong following that may be enticed to purchase from physical shops. 
Collaborating with a local influencer can significantly help increase sales for your business. Local influencers have a strong community in their area and are often highly trusted by their followers. 
Here's how this collaboration can have a positive impact on sales: 
Increasing local visibility: local influencers have an audience in your geographical area, which means that your business will be exposed to potential customers in your target market. 
Credibility and trustworthiness: local influencers are considered as authentic and trustworthy people by the local community. A recommendation from them can increase the credibility of your brand and encourage followers to trust your products or services. 
Efficient targeting: local influencers know their audience well and know what types of content their community is most interested in. They can create targeted content that resonates with your target audience, increasing the likelihood of conversion. 
Promoting offers and promotions: influencers can promote special offers, discounts or events you are holding in your shop. This can attract the attention of the community and bring a flow of customers in your store.
Real user experiences: local influencers can try out your products or services and share their experience with the public. This is especially effective if the experiences are authentic and positive. 
Feedback and engagement: by working with local influencers, you can get valuable feedback from your audience through comments and interactions on shared content. This feedback can be used to improve your products, services or marketing strategies.
Extensive social media presence: local influencers often have an established social media presence. Through their social channels, they can spread the message about your business, thereby increasing your visibility.
Working with one or more local influencers can be an excellent opportunity to expand the visibility of your business, improve credibility and trust among local audiences, and increase sales through targeted exposure and authentic recommendations. 
What are you waiting for? Let's start looking with us for the right influencer for your brand.
Conclusion
Omnichannel marketing strategies are a key component in the evolution of the modern business landscape. 
The integration of physical and digital channels lets your business reach consumers at different points in their purchasing journey. The ability to interact on multiple sides, online and offline, allows you to capture customers' attention and guide them through a smooth and efficient path to purchase. 
This leads to increased customer loyalty and a competitive advantage for your company. By adopting a strategic combination of SEO, advertising and influencer marketing, your company can maximize online exposure and, as a result, attract new customers and increase sales. 
To start building your omnichannel marketing strategy, contact us now, we are ready to help!