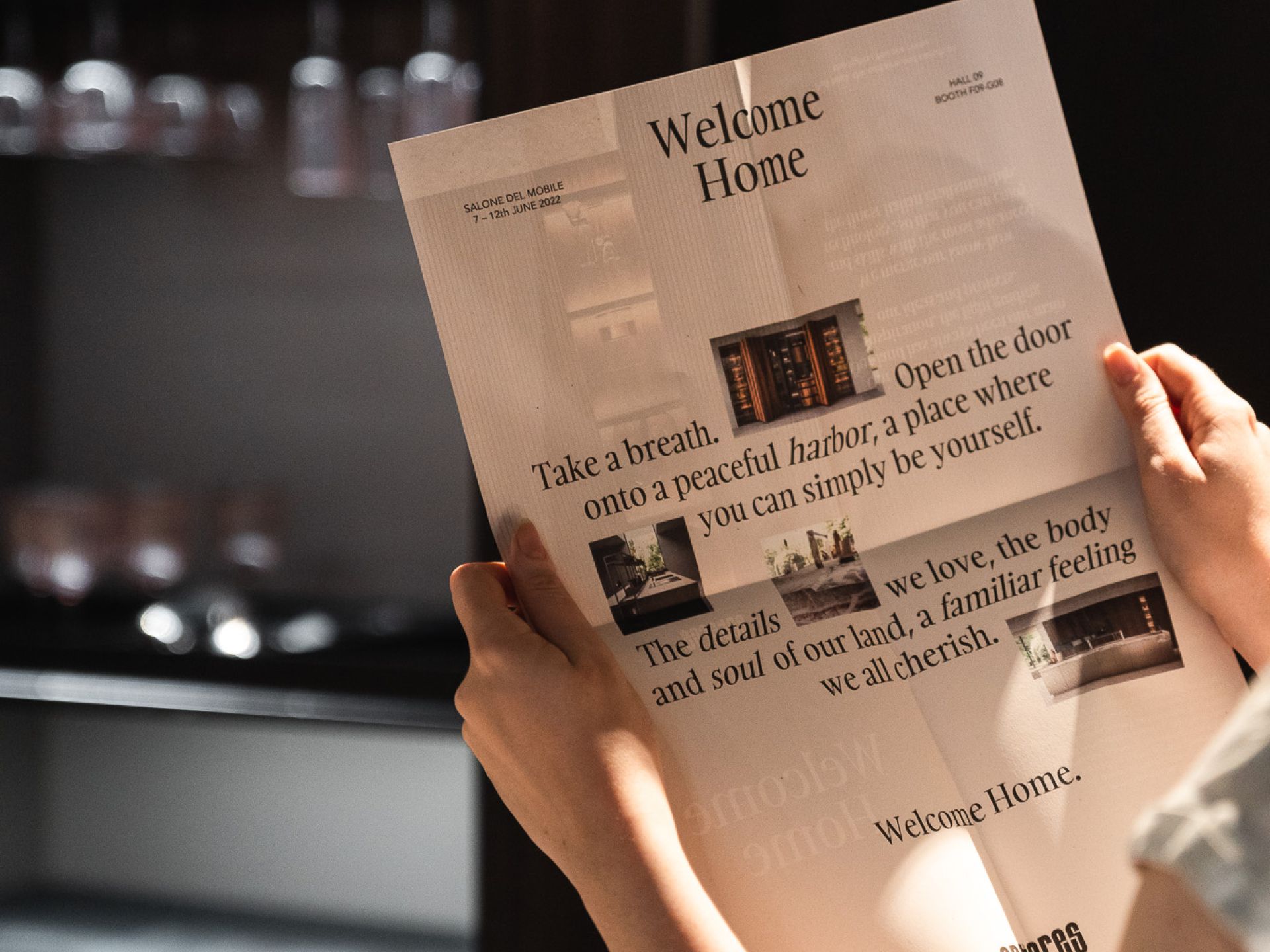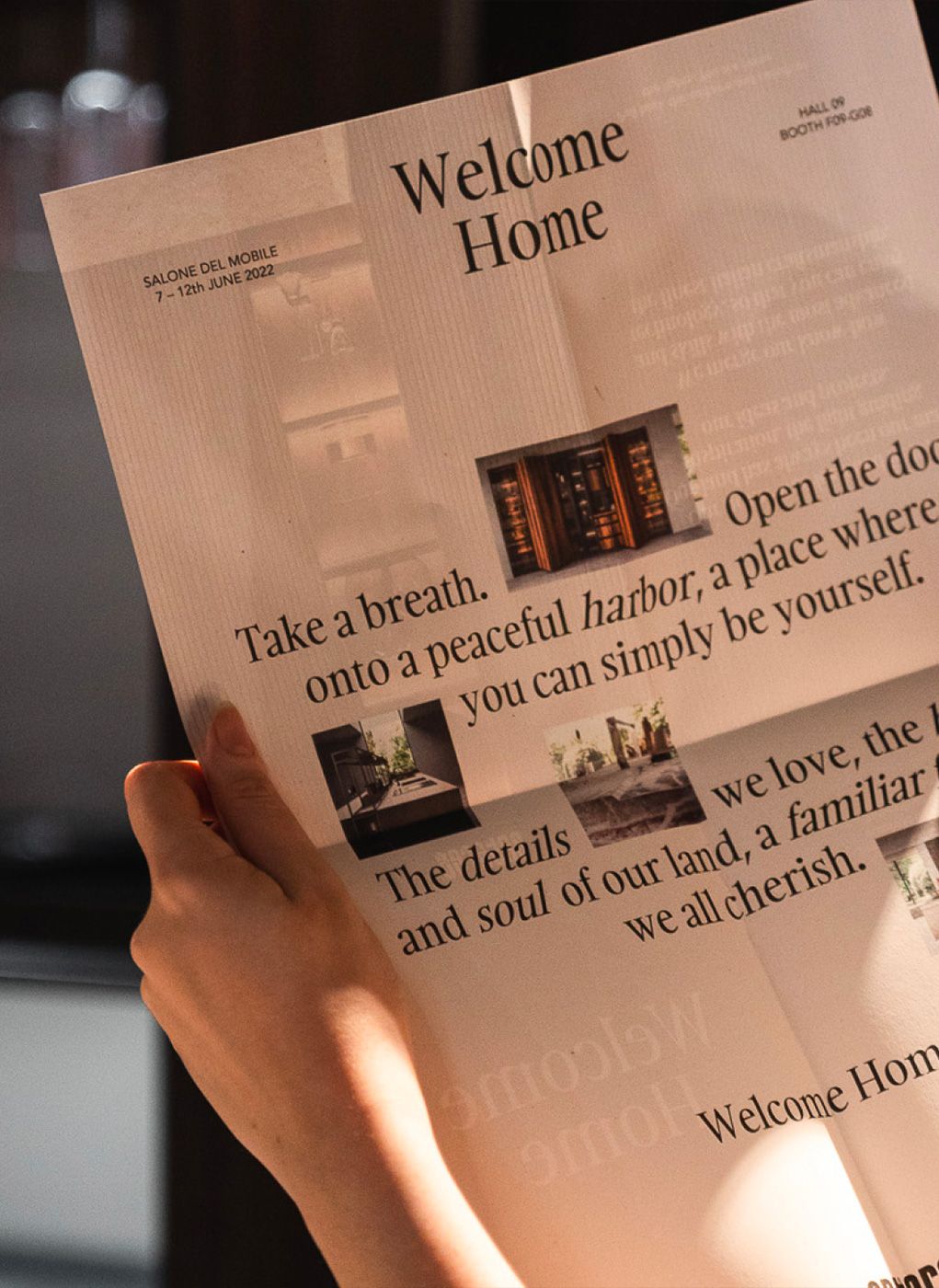 Antares, a story entirely 'Made in Italy'. The company, founded in 1973, successfully combines traditional craftsmanship and technology, quality materials and innovative designs, in the manufacture of kitchens that are unique in every detail.
GOAL
To emphasize Antares' return to the Salone del Mobile, we have developed a value communication strategy in line with the brand's purpose, making the guests' experience memorable before, during and after the event.
ART DIRECTION & COMMUNICATION
Welcome Home: a friendly greeting that welcomes the guests of the Salone del Mobile in an enveloping and suggestive space.
This is the concept with which we wanted to present Antares at the world's most important interior design event of the year. A project that captivated us thanks to its emotional appeal and to the story made up of sensations, colours and sounds developed around a concept that is as simple as it is meaningful.
But this 'home' we evoke does not simply coincide with a physical space, the kitchen. It is an invitation to explore the territory where the company is based - the Friuli Venezia Giulia Region - and to connect with the company's whole community to discover their approach, materials, and history.
IL WELCOME MANIFESTO
To support the concept, we created the Welcome Manifesto, containing both information on new products and a statement that elevated the brand, making it memorable in the context. An experience that perfectly connects the physical to the digital: through the QR code we can explore the story of the product online.
SOCIAL MEDIA
Storytelling was also developed on social media platforms through tease advertising, live reporting, and highlights from the Salone del Mobile.